The Canso and the Catalina in the R.C.A.F.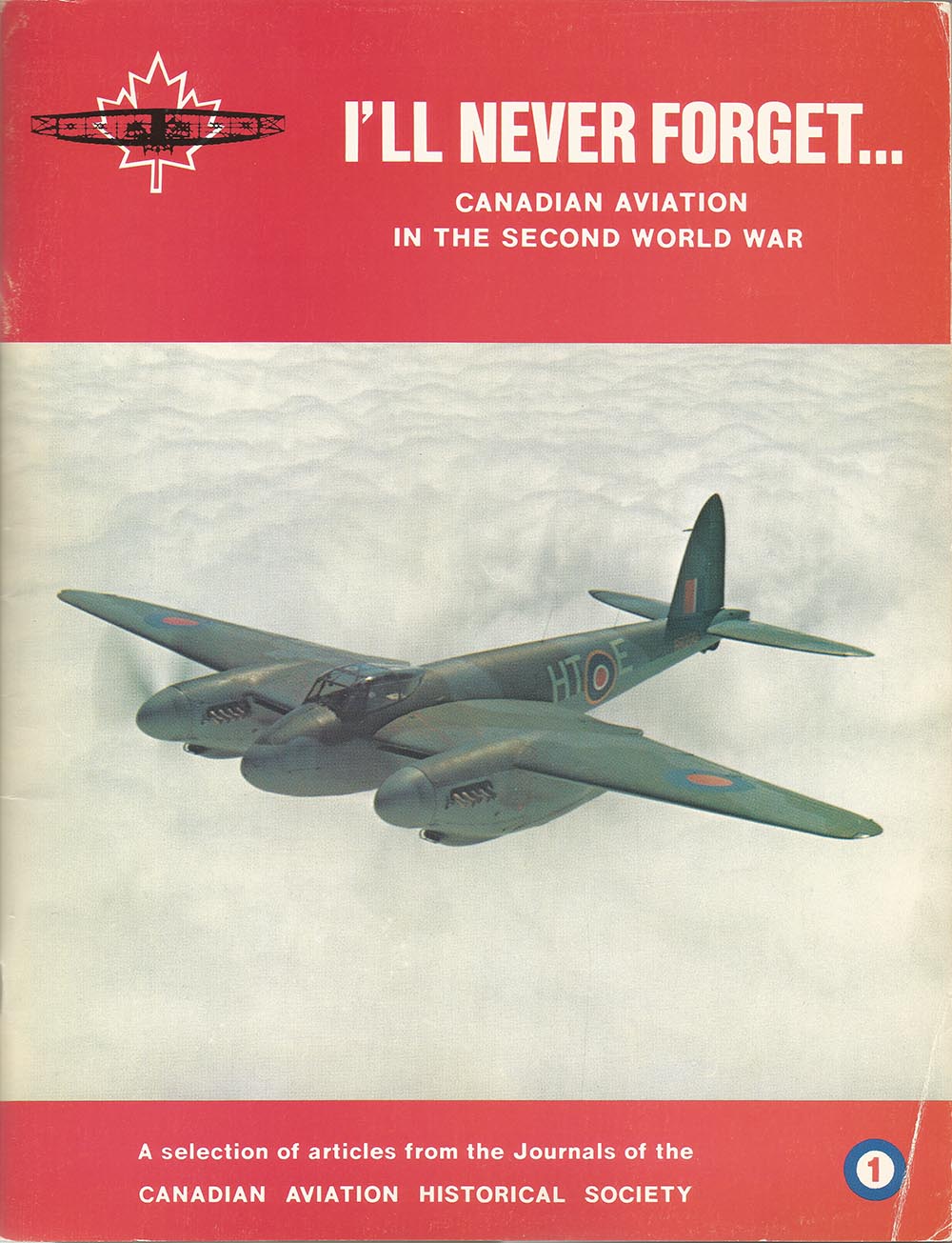 The origins of the Canso go back to 28 October 1933. On this day, the U.S. Navy awarded the Consolidated Aircraft Corp., at Buffalo, N.Y., an order to build one experimental patrol aircraft designated XP3Y-1. This aircraft was first flown on 21 March 1935, at Hampton Roads, Va. Powered by two Pratt & Whitney Twin Wasps of 825 hp each, it was an all-metal monoplane with the wing mounted on top of the hull by a pylon which contained the flight engineer's quarters, plus two sets of streamlined lift struts running from the waterline to the wing panel/centre section joint. The floats retracted outwards to form 'wingtips', which became a standard feature of all PBYs.
After further flight tests at Norfolk, Va., it was returned to the factory and fitted with 850 hp Twin Wasps and re-designated XPBY-1. During testing, this aircraft performed a couple of spectacular long-distance flights. The first flight was from Norfolk to Coco Solo, Canal Zone, non-stop, and then from Coco Solo to San Francisco Bay, again non-stop, on 15 October 1935.  A new international record for seaplanes was thus created with a distance of 3,281.402 statute miles.
During these flights a problem was discovered. This was due to the design of the rudder which made it difficult for the aircraft to get off the water with a full fuel load. When the pilot attempted to 'get on the step', the aircraft would drop its tail in the water; the tail, then acting as a water rudder, caused the pilot to temporarily lose control, forcing him to shut his engines off immediately. The rudder was modified by adding additional area to the trailing edge thereby eliminating the problem.
The U.S. Navy, impressed by the spectacular performance of the XP3Y-1, ordered 60 P3Y-1s, later designated PBY-1, on 29 June 1935. Eleven were delivered in 1936 and forty-nine in 1937. The first squadron to receive the PBY-1 was VP-11F in October 1936. These production aircraft were built at Consolidated's new plant in San Diego, Calif. Shortly another order for 50 machines was placed; these were the PBY-2s with minor changes. Of this order, 36 were delivered in 1937 and the remainder in 1938.
In 1938 the PBY was released for export and immediately Russian bought three and obtained a manufacturing licence. In Russia it was designated GST and several hundred were built for the Russian Naval Air Arm and remained in service until the mid-fifties. During November 1936, 66 aircraft with 900 hp Twin Wasps were ordered by the U.S. Navy as PBY-3s, these going into service in late 1937. On December 1937, 33 PBY-4s with the more powerful 1050 hp Twin Wasps were ordered. The first one was delivered in 1938 with the standard sliding beam hatches, but the following 32 featured the new waist 'blisters', which became standard for all PBYs. By June 1938, thirteen Navy squadrons were equipped with PBYs and more were to be formed. Armament consisted of one .50 cal Browning machine gun in each blister, one .30 cal gun in the nose turret and another .30 cal gun in a ventral tunnel.
Some time in April 1939, a PBY-4 was returned to the factory to be modified as an amphibian aircraft fitted with a retractable undercarriage and nosewheel. This PBY-4 after conversion became the XPBY-5A and 33 PBY-5s under construction were then modified as PBY-5As. Another order for 134 additional PBY-5As was placed on 25 November 1940, and deliveries began in December 1941.
The PBY-5 and -5A were powered with 1200 hp Twin Wasp R-1830-82 engines and, instead of the rounded trailing edge on the rudder, they featured a straight trailing edge. A special version was the APBY-5A Catalina and was used for administrative duties; this model had five additional windows on the fuselage sides just aft of the cockpit.
After the United States entered the war, contracts were placed for more Catalinas during 1941 and 1942 – 586 PBY-5 flying boats, 627 PBY-5A amphibians and 225 PBY-5B flying boats (for the RAF under Lend-Lease). During this time the Naval Aircraft Factory undertook modification of the Catalina and this version produced by the NAF was designated PBN-1 'Nomad', 156 being built. The last PBYs produced were the PBY-6As which were based on the PBN Nomad and the first of these was delivered during 1945. The main differences in the PBY-6As were a radome mounted above the pilot's cockpit, a twin-gun ball turret mounting two .50 cl machine guns fitted in the nose, and .30 cal guns located in the other positions. Consolidated–Vultee, as the company was now known, built a number of PBYs at their New Orleans plant. There 75 aircraft were manufactured, 48 of which were supplied to Russia under Lend-Lease.
In the U.S. Navy, the Catalina, also nicknamed 'Dumbo', was used by at least 26 squadrons serving at various locations all over the world during the war. The USAAF also used the PBYs designated OA-10, -10A and -10B in the search-and-rescue role. The U.S. Coast Guard also operated the PBYs in their patrolling and search-and-rescue work. Production of the Catalina totaled 1196 flying boats and 944 amphibians including production in Canada. (It is not known how many were built in Russia.)
The Catalina served with the U.S. Forces until the 1950s and many surplus PBYs were supplied to the air forces of many other countries, some of these being Argentina, Brazil, Chile, Denmark, Dominica, Ecuador, Indonesia, Israel, Mexico, Norway, the Netherlands, and Peru. As late as 1970, there were at least 100 still flying with various civilian operators, used as water bombers, cargo transports and airliners.
IN THE RAF
It was with the RAF that the PBY received the name 'Catalina' (later used by the U.S. services as well), and also saw its first action. The first PBY was received in July 1938 and afterwards orders were placed for 30 Catalina Mk. Is. Deliveries commenced in early 1941 and the aircraft went into service during that spring. It was Catalinas of No. 209 Squadron that shadowed the German battleship "Bismarck' until the Royal Navy sank it during the last part of May 1941. Eventually a total of about 650 Catalinas were supplied to the RAF and these equipped nineteen RAF and two RCAF Coastal Command squadrons. These units operated from bases in the U.K., Gibraltar, Iceland, North Russia, East Africa, Aden, Iraq, India, Ceylon, and Singapore. Also the Mk. III amphibian version served with the North Atlantic Ferry Command between Canada and the U.K.
Armament consisted of one movable .303 cal machine gun in the nose position, twin .303s on double yoke mountings in each blister turret and another  .303 at the rear in a blast tunnel firing aft beneath the hull. Racks for bombs or depth charges were fitted under the wing on the centre section panels. In the RAF they served on anti-submarine duties, escorted convoys and warships, flew special reconnaissance and sentry patrols, searched for missing ships and aircraft, and located survivors of sunken ships and ditched aircraft. In the anti-submarine war three enemy subs were sunk the RAF, the German U-452 and U-253 and the Italian 'Veniero'.
The RAAF received 18 Catalinas in 1941 and later in 1943 another 100 or so were supplied. These were used by four RAAF squadrons operating in the South-West Pacific area on patrols, search-and-rescue, bombing, minelaying and supply dropping. As with the RAF, the Australians did not keep the Catalina in service after the war. By late 1946, all the Catalina squadrons were disbanded and the aircraft disposed of.
The RNZAF also used Catalinas, two squadrons being equipped with them. These two units operated from bases in the Fiji Islands on much the same duties as the RAAF squadrons. By late 1945, they also retired their Catalinas from service.
The SAAF had one Catalina squadron operating in South Africa on anti-submarine patrols. This unit later converted to Sunderlands.
IN RCAF SERVICE
After the RAF, the RCAF was the next biggest user of the PBYs, operating thirteen squadrons; five on the Canadian west coast, six on the east coast and two overseas. In the RCAF, the Catalina first went into service in Eastern Air Command with No. 116 Squadron at Dartmouth on 28 June 1941. These first aircraft were ten Catalina Mk. Is diverted from an RAF contract to fulfill a request from the AOC, A/C A.E. Godfrey, to obtain long-range aircraft to equip the anti-submarine squadrons. The Digbys. Bolingbrokes, Hudsons, and Stranraers had insufficient range to cope with the marauding U-boats, and the Catalinas were the first really long-range aircraft to be used by the EAC. Overseas, the first Catalina squadron was No. 413, formed 1 July 1941 and later moved to Ceylon.
Later Catalinas ordered by the RCAF and built to RCAF specifications were called Cansos. At first the aircraft were supplied from Consolidated-Vultee through RAF contracts and Canadian orders. Besides the Catalinas mentioned earlier, another eight were obtained from an RAF order in 1942 and another 12 with modified armament were delivered to fill an RCAF order in early 1942. At the start of 1942, the RCAF had only 32 of these aircraft on strength. However, later in the year the Air Force began receiving Canadian built Cansos to replace the aging Stranraers in Western Air Command and to form new squadrons in Eastern Air Command. The two squadrons overseas were supplied by the RAF.
During early 1941, under an agreement between the U.S. and Canadian government, Canadian Vickers Ltd., at Cartierville, Que., and Boeing Aircraft of Canada at  Vancouver, B.C., began production of the PBY-5 and PBY-5A. During early 1942 Canadian Vickers began delivery of its first batch of Canso flying boats for the RCAF. However the first 36 aircraft were to go to the RAF as Catalina IIAs to replace Catalinas the RCAF had received earlier from RAF contracts. Of these 36 aircraft, only 29 were actually delivered, the rest going to the RCAF. The first PBY-5A Canso A was completed on 3 April 1943. When production ceased on 19 May 1945, Canadian Vickers had built 369 aircraft of this type. The RCAF received 139 aircraft from Vickers and the USAAF took delivery of 230, designated OA-10A. Of these, 183 were to have gone to the U.S. Navy as the PBV-1A, but none were delivered to that service. In the USAAF the OA-10A was used mostly for search-and-rescue, although some saw service in North Africa as bombers.
At Vancouver, the Boeing plant on Sea Island produced 240 Catalinas designated PB2B-1, entirely for Lend-Lease. Of these, 193 went to the RAF as Catalina Mk. IVBs, 41 to the RVZAF and 6 to the RAAF, the first of these having flown on 12 May 1943. Later the company produced the PB2B-2 (based on the Naval Aircraft Factory's PBN-1 Nomad), of which 50 were built and supplied to the RAF as the Catalina Mk. VI. Also produced by Boeing were 17 flying boat and 55 amphibious Cansos for the RCAF to bring total production to 362 aircraft. During the peak of production, the two plants were producing 50 aircraft per month. Canadian Vickers also produced 119 hulls and 172 wing centre-sections for the Consolidated-Vultee plant in New Orleans.
In Canada a total of 254 Catalinas and Cansos were used by the RCAF units in the Home War Establishment. They served in both EAC and WAC and one squadron operated overseas for about a year-and-a-half from bases in Iceland and Scotland.
After the war, all the Catalinas and most of the Cansos were struck off strength, only about 40 Canso remaining active. These saw service with the search-and-rescue flights and few others were used in heavy transport duties. The last Canso, RCAF 11089, was retired from service on 29 November 1962 and went into civilian service as CF-PQO. Another Canso was retired to National Aircraft Collection. This was RCAF 11087, but it is restored in markings of No. 162 Squadron as the aircraft flown by F/L Hornell, V.C. A large number of these surplus aircraft were sold to civilian operators and to foreign air forces. Sweden obtained three Cansos, redesignated Tp. 47, to serve in its Air Force Rescue Service which were numbered 47001, 47002, and 47003.
RCAF CATALINA/CANSO SERIAL NUMBERS
| | |
| --- | --- |
| Catalina Mk. I | W8430-32, Z2134, 36-40, DP202 |
| Catalina Mk. IB | FP290-97 |
| Catalina Mk. IVA | JX206, 207, 209, 211-13, 219, JX571-72, 579-80 |
| Canso A | 9701-9844, 11001-11100 |
THE SQUADRONS
No. 4(BR) Squadron at Ucluelet, B.C., on the west coast of Vancouver Island, formerly flying Sharks and Stranraers, converted to Catalina IB, IVAs and Canso As during 1942-43. The squadron also operated out of Tofino, where it was disbanded on 7 August 1945. Code letters for No. 4 Squadron were FY while flying Stranraers, but it is doubtful if these were used on the Canso and Catalinas.
Serial numbers for some of No. 4(BR) Cansos are: – Canso A, S/N 11013, 11018
No. 5(BR) Squadron at Dartmouth, N.S., formerly flew Stranraers, re-equipped with Catalinas and later Cansos during August 1941. From Dartmouth, the squadron later moved to Gander, Torbay, Yarmouth, and Gaspe. Although the squadron carried out many patrols and convoy escorts, they did not make contact with the raiding U-boats until 1943. During February, four attacks were made; two by F/L F.C. Colborne and crew, and one by F/O D.G. Baldwin and crew. It is not known who made the other attack, and in April, F/L J.W.C. Langmuir made an attack on a U-boat. However, in these attacks no definite results were observed and the best that could be hoped for was a 'damaged'.
On May 4, S/L B.H. Moffit and crew, in Canso 9747 'W', sank the U-630 some 750 miles northeast of Torbay. After this battle Moffit sighted another sub but was unable to make an attack. On the same day Langmuir and crew attacked a U-boat but his depth charges missed and after a running gun battle the sub escaped. It was not until November that No., 5 Squadron was able to engage the enemy again, three attacks being made with no results.
During 1944, No. 5 saw very little action and in the closing stages of the war the only action was on 3 May 1945 when a Canso attacked what may have been a U-boat in the Gulf of Maine. On 15th June 1945, the squadron was disbanded at Gaspe, Que.
Serial numbers for No. 5 aircraft are: –
Catalina Mk. I, S/N W8431, Z2138
Canso A, S/N 9737, 9738, 9740, 9742, 9743, 9747, 11029
No. 6(BR) Squadron at Alliford Bay, B.C., in the Queen Charlotte Islands, converted from Stranraers to Catalinas and Cansos during early 1943. Later the squadron moved to Coal Harbour on the northern tip of Vancouver Island and operated from there until disbanded on 7 August 1945
Serial numbers of some of their aircraft are: –
Canso A, S/N 9702, 11012, 11043
No. 7(BR) Squadron at Prince Rupert, B.C. formerly flew Stranraers and during 1943 changed over to Catalinas and Cansos. No. 7 Squadron later moved to Alliford Bay, replacing No. 6 Squadron, and served there until disbanded on 25 July 1945.
Serial number of one of their aircraft is Canso A, 11020
No. 9(BR) Squadron at Bella Bella, B.C. also formerly flew Stranraers and then converted to Catalinas and Cansos during 1943. The squadron remained there until 1 September 1944 when it was disbanded.
Serial number of one of their aircraft is –
Catalina Mk. I, S/N W8432
No. 116(BR) Squadron was formed at Dartmouth on 28 June 1941 with nine Catalina Mk. Is originally intended for No. 5 Squadron. Later the squadron was equipped with Canadian-built Cansos. During its operational service the squadron operated out of Botwood, Shelbourne, Gander and Sydney. On 22 July 1941, an attack was made on what was thought to be a U-boat by F/L N.E. Small near Halifax. In mid-October 1941, three of no. 116's Catalinas were based at Botwood to keep watch for four U-boats operating in the Cape Race area. On 21 january 1942, F/L Small and crew attacked and slightly damaged a U-boat. On 28 April, they attacked another sub but again with no definite results. Later on the 2 and 5 August, Small and crew made two attacks on the U-89. Neither attack was successful. Throughout 1943-44 and until the end of the war, No. 116 had little or no contact with enemy U-boats. On 20 June 1945, No. 116 Squadron was disbanded at Sydney, N.S.
Serial numbers of the squadron's aircraft are: –
Catalina Mk. I, S/N Z2134, Z2136, Z2140
Canso A, S/N 9702, 9704, 9705, 9707, 9709, 9741, 9745, 9748, 9749, 9750
No, 117(BR) Squadron was formed at Sydeny, N.S. on 27 April 1942 with Stranraers and Catalinas. Later the squadron received Cansos and moved to North Sydney. The squadron later moved to Shelbourne and flew here until being disbanded on 15 December 1943. No contact was made with enemy submarine during No. 117's service period.
Serial number of one of their aircraft is: –
Canso A, S/N 9706
No., 120(BR) Squadron at Coal Harbour, B.C., converted from Stranraers to Catalinas and Cansos during 1943. Tbe squadron operated out of Coal Harbour until being disbanded on 1 May 1944, being replaced by No. 6 Squadron.
No. 160(BR) Squadron ('The Whalers') was formed at Sea Island, B.C., with Cansos on 3 May 1943. The squadron then moved to Yarmouth, N.S., and later to Torbay. No. 160 Squadron served from there, making no contact with the raiding U-boats, until 15 June 1945 when it was disbanded.
Serial numbers of their Cansos are: –
Canso A, S/N 9771, 9784, 9793, 9799, 9813.
No. 161(BR) Squadron was formed on 23 April 1943 with Digbys and Cansos at Dartmouth, N.S. Later the squadron disposed of the Digbys and operated out of Gaspe with its Cansos. No. 161 later moved to Yarmouth where it was disbanded on 31 May 1945. No contact was made with the enemy during its operational career.
Serial numbers of the squadron's aircraft are: –
Canso A, S/N 9794, 9796, 9810
No. 162(BR) Squadron was formed with Cansos at Yarmouth, N.S.  on 19 May 1942 under the command of W/C C.W.G. Chapman. During 1942 and '43, the Squadron served at various stations in Newfoundland, Labrador and the Gulf of St. Lawrence. On 4 January 1944, the squadron began moving to their new base at Reykjavik, Iceland. The first Canso to arrive was flown by F/O A. Hildebrand who landed at Reykjavik on the 6th, two days after taking off from Dartmouth. Two more arrived the next day and the remainder at intervals up to the end of the month. The first patrol was carried out by F/O C.W. Leech and crew on 24 January.
F/O C.C. Cunningham and crew made the first sighting and attack on a U-boat from this new base but could only claim it as damaged. On 17 April 1944, F/O T.C. Cooke and crew, in 9767 'S', attacked and sank U-342. During May the squadron was moved temporarily to Wick, in northeastern Scotland, to intercept enemy submarines moving out from Norvegian ports during the first days of the Normandy invasion. On 3 June 1944, F/L R.E. McBride and crew, in Canso 9816 'T', sank the U-477; on 11 June, F/O L. Sherman and crew, in Canso 9842 'B', sank the U-980; on 13 June, W/C Chapman and crew, Canso 9816 'T', sank the U-715. Also on this day, F/O Sherman sighted and attacked a U-boat but was shot down; on 24 June, F/L D.E. Hornell and crew, in Canso 9745 'P', sank the U-1225, and on 30 June, F/L McBride, in Canso 9841, sighted and attacked U-478 but the depth charges failed to release. A Liberator was called in and sank the sub. After this action several sightings were made, but only two attacks were carried out. No definite results were obtained. One of these attacks was made by F/O W.O. Marshall and crew, in Canso 9759 'W', on 4 August, slightly damaging the U-300.
Later in the summer the squadron returned to 'Camp Maple Leaf' in Iceland where they remained until the end of the war. In this period only five sightings were made and three attacks carried out. F/L D.J. Orr made an attack on 3 November with no results; on 5 November, P/O M.A. Palmer and crew returned from patrol with the same results. Not until 21 April 1945 was another attack made, this time by F/L J.K. Guttormson and crew, again with no results. On 26 April, F/O N.A. Chubb and crew sighted a U-boat but lost it in a rain squall before an attack could be made.
After the war, on 10 May, F/L R.L. Clarke and crew sighted a U-boat and exchanged signals and on 31 May the squadron carried out their last patrol from Iceland. In June 1945, No. 162 left Reykjavik after nearly eighteen months and flew back to Canada. The squadron was disbanded at Sydney on 7 August 1945.
Serial numbers of the squadron's aircraft are: –
Canso A, S/N 9746, 9754 'P', 9759 'W', 9766, 9767 'S', 9779, 9791, 9816 'T',
9837, 9841 'A', 9842 'B', 11039, 11056, 11061, 11066, 11076, 11089, 11090, 11091, 11094, 11096.
No. 3(BR) Operational Training Unit at Patricia Bay, B.C., was formerly No. 13(OT) Squadron, but was disbanded and reformed as No. 3(BR) OTU on 3 November 1942. This unit operated several types of aircraft but the main type during 1943-45 was the Canso, of which it had more than 35 on strength during its service career.
Serial numbers of its Catalinas and Cansos are: –
Catalina Mk. I, S/N W8431
Catalina Mk. IB, S/N FP291
Catalina Mk. IVA, S/N JX212
Canso A, S/N 9701, 9705, 9707, 9752, 9762, 9784, 9790, 9792, 9803, 9827, 9838, 111011, 11015, 11021, 11022, 11025, 11030, 11031, 11035, 11037, 11068, 11069, 11071, 11072, 11073, 11083, 11084, 11085, 11086
OVERSEAS
No. 413(GR) 'Tusker' Squadron was formed at Stranraer, Scotland, on 1 July 1941 with Catalinas under the command of W/C V.H. Brantley (RAF). Later, on 19 August, W/C R.G. Breise took command of the squadron. Training continued through August and September, one aircraft being lost on 23 August during night flying training.  On 1 October, the squadron moved to Sullom Voe in the Shetlands Islands and became operational. No. 413's duties were escorting convoys and warships, searching for missing ships and aircraft, flying antisubmarine patrols and sweeps, carrying out special reconnaissance, and performing routine sentry patrol over the vast stretches of the North Sea. While on a reconnaissance to Tromso, Norway, on 22 October, W/C  Breise failed to return. He was later succeeded as CO by W/C  J.D. Twigg. These patrols average about 10 hours, but flights up to 21 and even 23 hours were recorded. Most of these flights were uneventful, but were carried out in the usually bad weather of the area throughout the winter of 1941-42.
During March 1942, the squadron passed under the command of W/C J.L. Plant and the squadron was transferred to Ceylon. The first of four Catalinas to fly to Koggala, Ceylon, arriving on 28 March, was flown by F/L R. Thomas (RAF); the second by S/L L.J. Birchall on 2 April; the other two – one flown by he CO – arrived on the 6th. Another four arrived during May. Meanwhile the first operational flight from their new base was carried out on the night of 2/3 April by F/L Thomas. On 4 April, Birchall, in Catalina AJ155 'A', spotted the Japanese fleet and warned Ceylon of the attack, but was shot down and taken prisoner before the location of the fleet could be radioed. F/L Thomas located the fleet and was able to radio the location before his aircraft was shot down and all the crew killed.
After the withdrawal of the Japanese fleet, No. 413 settled down to routine duties much the same as before over the North Sea. Patrols ranged over the Bay of Bengal as far east as the Straits of Malacca and over the Indian Ocean as far west as the east coast of Africa. To cover this vast area, detachments were based on the Seychelles Islands, at Diego Garcia Island in the middle of the Indian Ocean, and at Addu Atoll in the Maldive Island group. Also aircraft were based at Mombasa in Kenya, Aden, Bahrein in the Persian Gulf, and at Langaban in South Africa; justifiably the 'Tuskers' claim to be the most widely dispersed squadron in the RCAF.
On the night of 20/21 December 1942, W/C J.C. Scott bombed the harbor of Koetaradja, Sumatra, having been airborne for 17½ hours, covering over 2,000 miles. While based in Ceylon the Catalina's normal patrol period average more than 16 hours, but on a special photographic mission F/L G.H. Bayly and crew, in Catalina 'F – for – Freddy', were airborne for nearly 28 hours and flew more than 3,000 miles. During May and June 1943, crews of No. 413 were making flights to Perth, Australia, for BOAC, re-opening the air route from the U.K. to Australia.
In the anti-submarine role no enemy subs were sunk, but four attacks were made. On 26 August 1942, F/O O.G. Roberts made an attack, but his depth charges failed to release; during early 1943, Bayly attacked a submarine with no results. F/O J.R. Gowans, on 3 November 1943, attacked a sub and managed to cripple it but his aircraft was so badly damaged and low on fuel that he was not able to finish it off. On 27 December, F/O J.S. Grandin attacked and 'probably damaged' a enemy submarine. A few more sightings were made but lost before attacks could be made. In the air-sea rescue work, the squadron was able to locate and effect the rescue of a considerable number of submarine victims as well as ditched aircrews.
The squadron continued on these duties throughout 1944 and, on 4 December 1944, returned to the United Kingdom by ship. All personnel went on leave before beginning conversion training as a bomber squadron but the war ended before this could be done. While undergoing conversion, the squadron was disbanded at Bournemouth, Hants on 18 February 1945.
Serial numbers of No. 413's aircraft are: –
Catalina Mk. I, S/N W8434 'F', AJ155 'A'
No. 422 (GR) 'Flying Yachtsmen' Squadron was formed at Lough Erie, Northern Ireland, on 2 April 1942, under the command of W/C L.W. Skey, D.F.C. They first trained on Lerwick I flying boats and later Catalinas, the squadron being operational by the end of August. One of the first duties of the squadron was to ferry key personnel, equipment and spares to northern Russia. This was carried out by three Catalina crews. Also while in transit they patrolled the route of the Russian convoys, on the watch for submarines and surface raiders operating off the coast of Norway. One Catalina flown by W/O L.W.C. Limpert, made several flights to Russia and at one time arrived at his Russian base while an air raid was in progress. Later the squadron handed over their Catalinas to another squadron and eleven crews left for Canada to ferry over more Catalinas to Britain. When these crews returned they began training on Sunderlands during the winer of 1942-43.
POST WAR
No. 13(PR) Squadron at Rockcliffe, Ont.  operated a few Cansos on mapping operations in the Arctic. In 1946 F/L J.F. Drake, flying a Canso, rediscovered Spicer Islands north of Hudson Bay which had been 'lost' for nearly fifty years. On 1 April 1947, No. 13 was redesignated as No. 413(PR) Squadron.
No. 408(PR) 'Goose' Squadron was reformed at Rockcliffe on 10 January 1949 for aerial mapping of Canada's northland. Operating from Rockcliffe, it formed part of No. 22 Photographic Wing and flew a mixed bag of aircraft. A few Cansos were used as well as Lancasters, Norsemen and Dakotas. Later the squadron used only the Lancasters 10P on their aerial mapping operations.
Serial numbers of two of their Cansos were 11042 and 11100.
No. 413(PR) 'Tusker' Squadron, formerly No. 13(PR) Squadron, operated out of Rockcliffe on aerial mapping of the Arctic regions. It formed part of NO. 22 Photographic Wing under the command of No.9 Transport Group. This squadron flew Cansos along with a mixture of Lancasters, Dakotas, Norsemen, and Mitchells. Cansos of No. 413 also took part in search-and-rescue work and also assisted in airlifting supplies during the floods in the Winnipeg are in 1950. It was the Cansos of No. 413 that pioneered the use of JATO (jet assisted take off) for northern operations. On 1 April 1949, the squadron became a Survey Transport Squadron and on 31 October 1950 was disbanded.
Serial numbers of their Cansos are: –
Canso A, S/N 11003, 11005, 11074, 11079, 11093.
No. 123(S&R) Squadron (later No. 121(S&R) Flight) at Sea Island, B.C. used Cansos in their search-and-rescue work during 1945-47. Serial numbers of one of their Cansos was 11063.
No. 102(S&R) Flight at Trenton, Ont., operated a few Cansos in their rescue duties. Serial number of one of their Cansos was 11089.
No. 103(S&R) flight at Greenwood, N.S., flew three Canso on search-and-rescue work. Code letters were QZ and a serial number of one of their Cansos was 11047.
No. 111(S&R) Flight at Winnipeg also operated some Cansos for various duties.
No. 121(S&R) Flight at Sea Island (Vancouver, B.C.) used several Cansos. Code letters were QT and some serial numbers were 11040, 11087 and 11095.
CATALINA AND CANSO SPECIFICATIONS